Posted by: Franco
1 oz Candle Light Holder -
04/01/11
08:39 PM
The idea of a water cooled candle burner was posted by Scott Ashdown at BackpackingLight.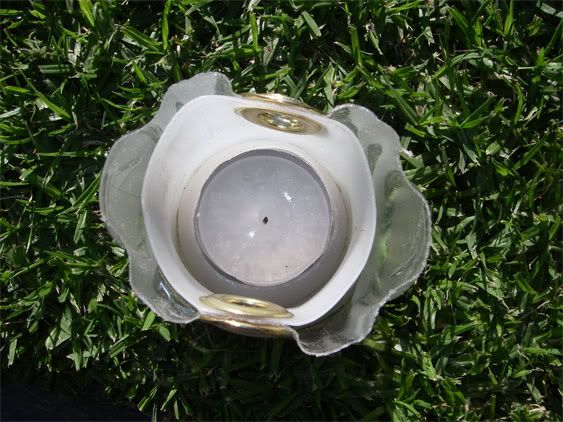 This is a stand alone version (not multi use like his) but at 30g it is light and I feel pretty safe .
Did several burns with this and a previous version, works well.
I will make another one slightly shorter using a clear insert , now that I found a plastic bottle of that size. (it is a vitaminised fruit drink bottle)
The grommets are somewhat over sized but again they feel safe. Do use metal wire because nylon and the like can melt.
It can be very hot up to about 15cm over the flame so have the wire longer than that.
You could also make a reflector to get some extra light but it will not be a reading light for me , just some ambient light and to dry condensation a bit.
Here is the video clip :
http://www.youtube.com/watch?v=C37N142UlUA
Franco