Posted by: kevonionia
Barred owl -
07/19/14
04:39 PM
I've been volunteering at the Idaho State Park at Priest Lake this summer, which is providing me with some great photo ops.
Pretty unusual to see a barred owl on the ground, holding his ground (and an unfortunate ground squirrel.)
That raven in the one shot was MUCH bigger than a football.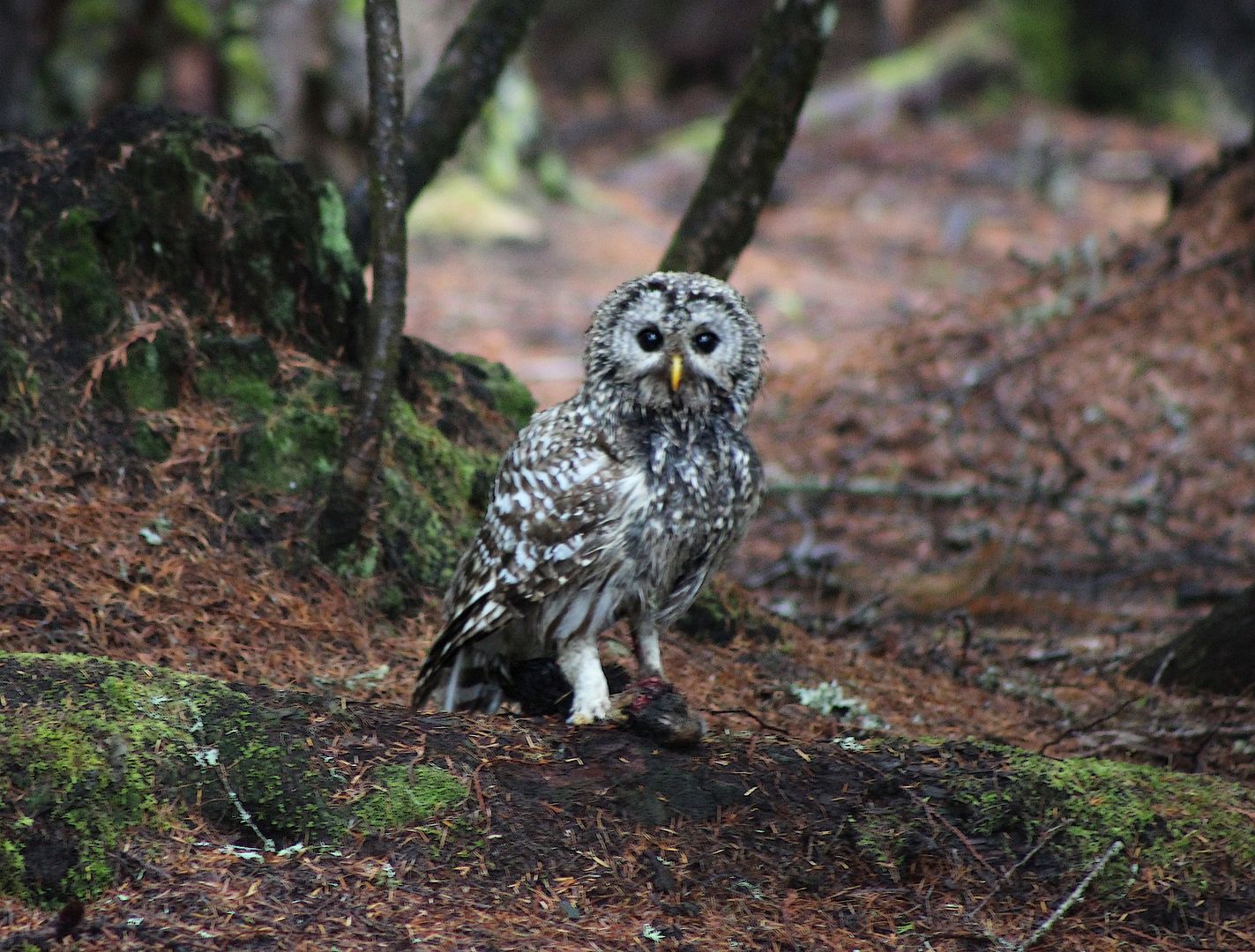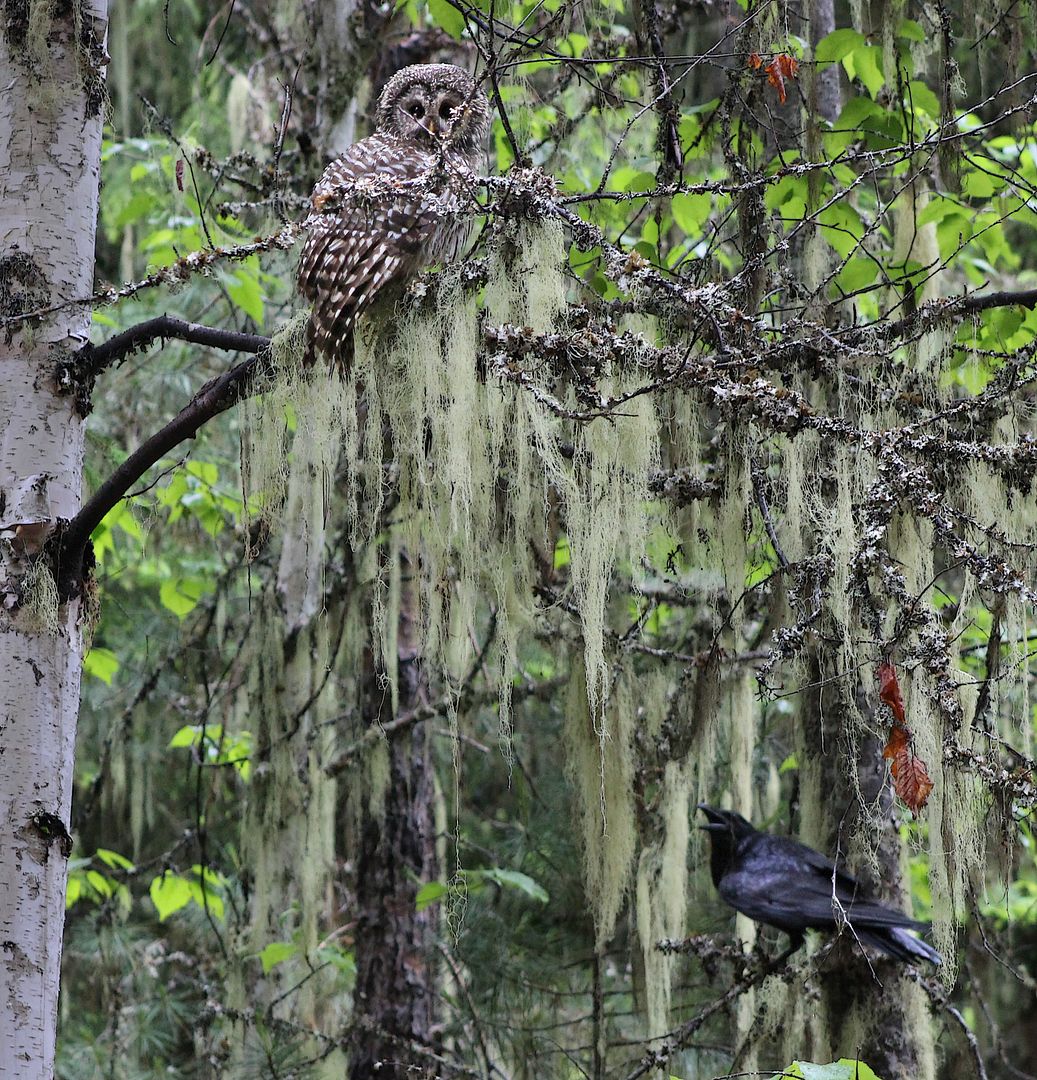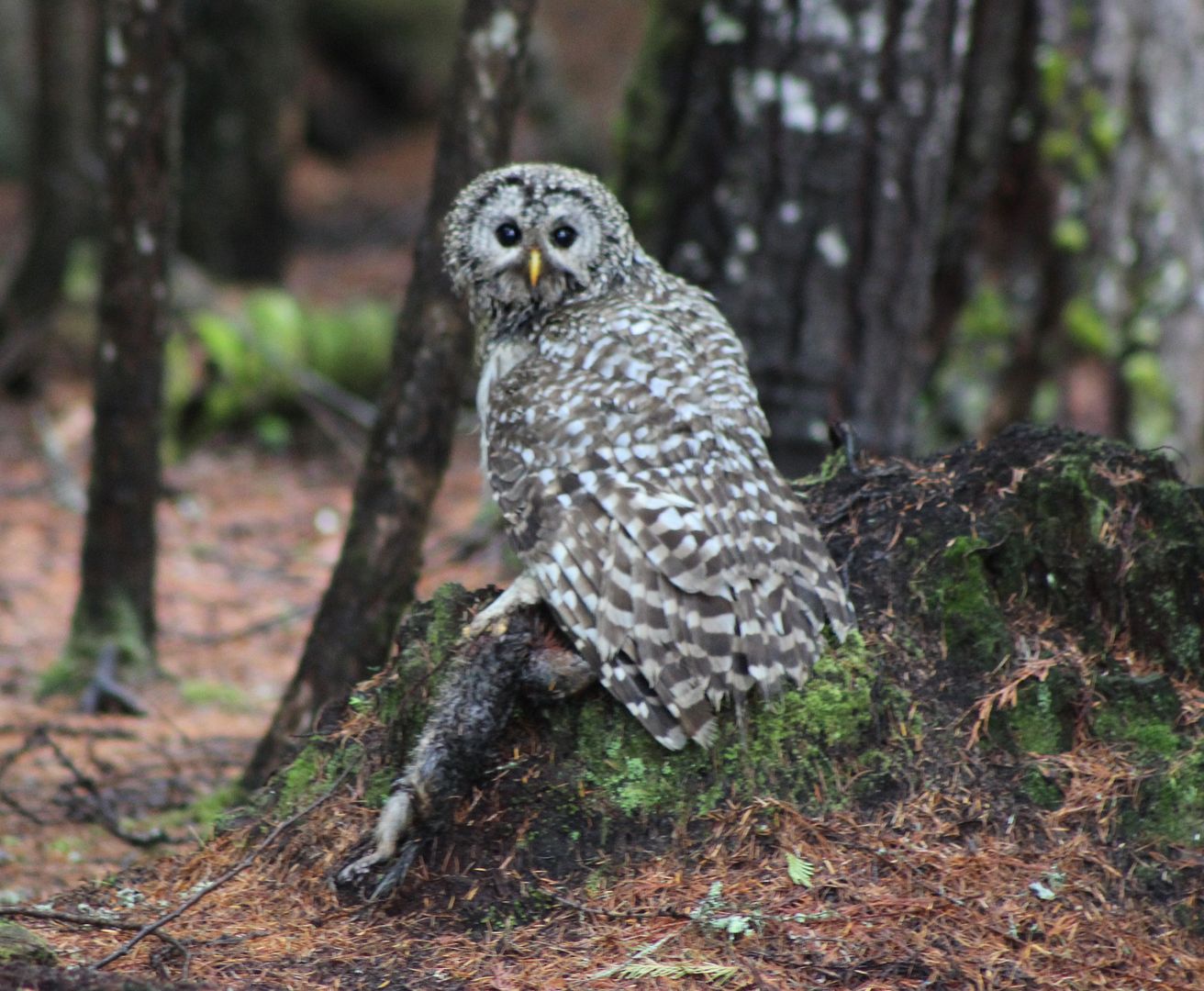 Photos taken with a new, but old-model Canon t3i I bought in June from amazon -- I just couldn't justify the minor improvements of the t4i and t5i for their price.