Posted by: UnknownDIY
test post/ugly jacket/pic heavy warning -
11/13/11
08:27 PM
Test post is as follows:
Jacket pattern purchased at quilt shop.
Poking holes at pattern layout corners so I don't have to cut out pattern. (Note: I have pattern paper and tracing wheel, but did not use here)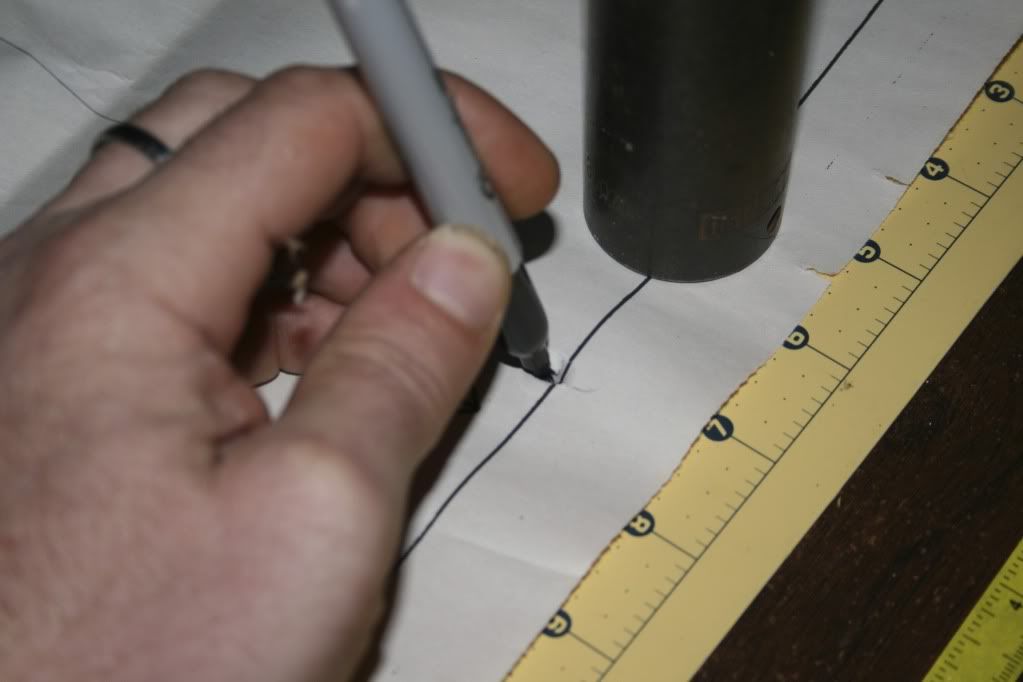 Magic marker. Laying out and cutting back jacket liner. All marks done on hem allowance. Marker is only used to make dots, then connected by pencil.
Back sleeve seam. Again, saving the original pattern. Then I cut that line.
Transfer line.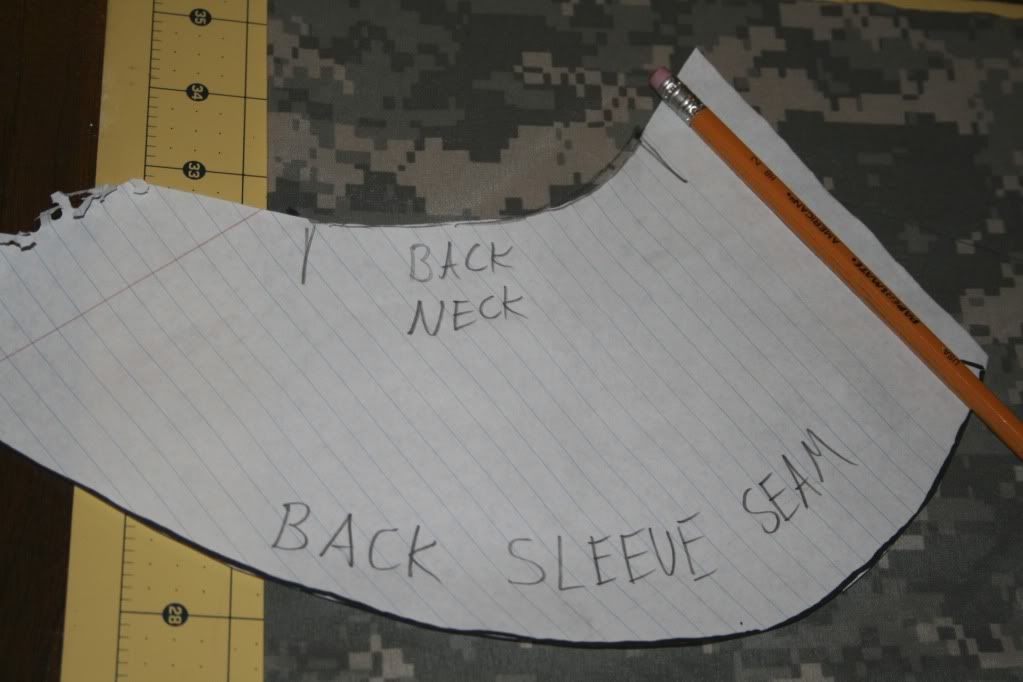 Back neckline. Oddly, the sizes on the pattern start at 1X and run to 5X. As you will see, 1X on the body is too large by far, while I need to use the 5X sleeve pattern. I don't know what these sizes relate to in men's sizes.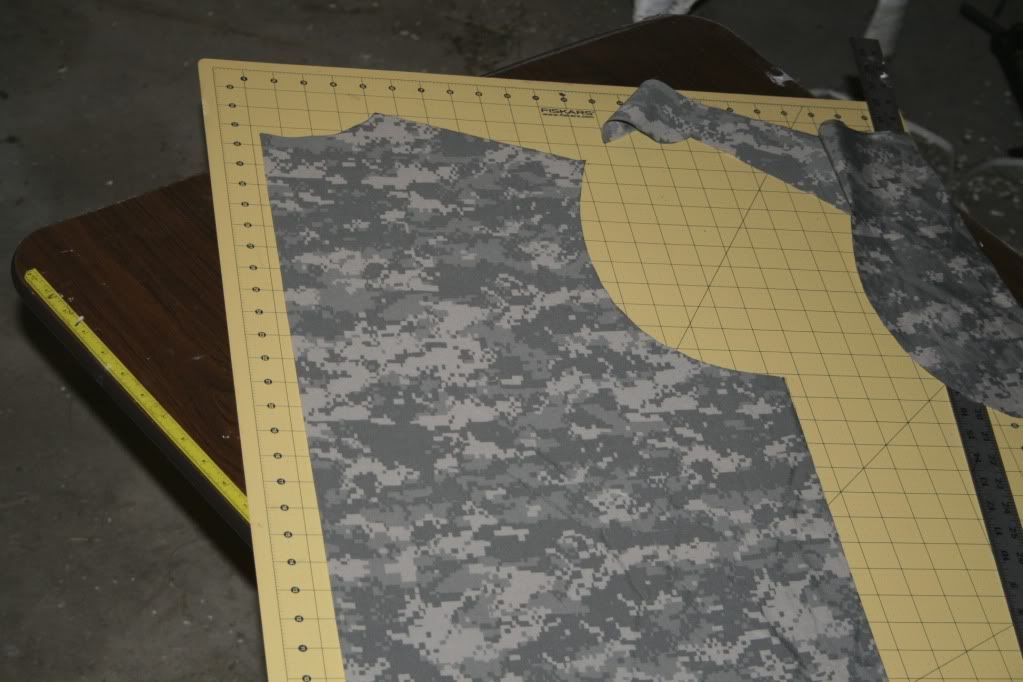 Cut out with rotary knife. I will shed no tears over the small amount of drop.
The pattern is strange. While the neck and shoulders are ok, the side seam is too far forward. Tomorrow I will fix that and redo the back sleeve line. Also, cut the front liners, and the insulation batting. If time permits, I will cut the shell material (230 denier coated nylon coyote tan) baste the layers and quilt the back.
Also, I will alter the liner and shell, as I do not want seams at the top of the shoulder, as my pack straps will press on them. I will move the seams to the front and back with a pattern alteration.
The mandarin collar will stay.
That is all for today.